The Best Salads I Ever Prepared. Great also for Weight Loss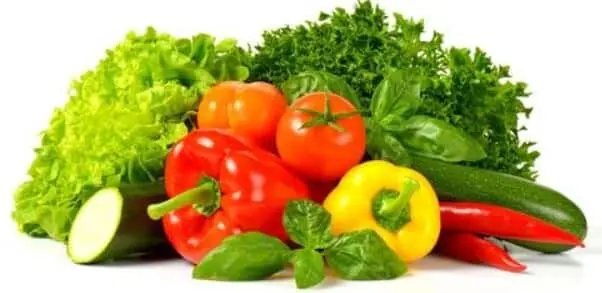 When it comes to salad recipes, nothing is more important than taste. This is because all types of salads are healthy, and 73% of online salad recipes can be used for weight loss or detox diets. Being a big fan of vegetables, it was inevitable not to try new recipes, or even revamp the old ones.
---
This article contains…
---
Selecting and Preparing the Vegetables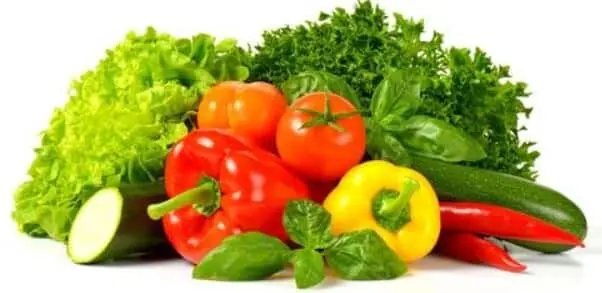 You probably agree with me when I say that 80% of the taste of a salad is due to well-selected vegetables. If the vegetables are too ripe or too "immature", they will greatly affect the taste of the salad. Also, the preparation is important as well, but will not affect the taste, no matter what. The preparation (cutting, slicing, etc) will only affect the design, making your preparation awesome or "I'll eat it because I'm hungry"… Let's take them step by step.
Selecting the Veggies
The veggie selection is the most important step if you want a great taste, no matter what salad recipe you chose. Bellow, I will give you some advice on how is the best way to select the most known and used veggies for the salad:
Tomatoes: for salads, it is best to look for cherry, beefsteak, or heirloom varieties. These three kinds of tomatoes are the best of all for this purpose, therefore, I strongly recommend to pick one variety. When selecting, the skin of a ripe tomato should still be taut and shiny, with no fissures or bruises.
Cucumbers: it is best to look for straight eight or lemon cucumber (← my choice is always this one). Select cucumbers that are green and firm with no sign of bruising or yellowing, and avoid those who have soft spots or are shriveled.
Lettuce: choose a head with its dark green outer leaves intact and that's healthy-looking. Avoid overly large heads of romaine, which may have tough, fibrous leaves. Iceberg lettuce (this is the best for salads) should be compact and firm, yet springy. Very hard heads may be overmature and bitter.
Cabbage: when choosing (green or red) cabbage, pick a tight, compact head that feels heavy for its size. It should look crisp and fresh, with few loose leaves. Leafy varieties should be green, with stems that are firm, not limp.
Onions: choose firm dry onions with shiny, tissue-thin skins. "Necks" should be tight and dry, but if they look too dry or discolored or have soft, wet spots, the onions are not fresh! If you want to see which are the best onions for salads, see the discussion from Quora. I also like to use green onions (whites and greens).
Broccoli: no matter if you want to eat raw broccoli or cooked, it is important to choose heads with tight, green florets and firm stalks. It should feel heavy for its size, and the cut ends of the stalks should be fresh and moist looking. Avoid broccoli with dried out or browning stem ends or yellowing florets.
Spinach: when buying whole bunches of spinach, look for leaves that are crisp and dark green, and avoid the yellow ones, limp, or wilted.
Olives: when buying bulk olives, look for shiny and firm ones. It is said that for salads, the green olives are the best, but honestly, it all comes down to your taste.
Preparing the Veggies
It is best to wash thoroughly all your veggies, no matter if are pre-washed or not. When slicing, you have two options: lengthwise or crosswise. Most of my friends (for example) are slicing all the veggies crosswise, and this isn't wrong.. But if you want a better design for your salad, lengthwise is the best option. I like to have a great design also, and maybe you'll try the lengthwise version of your preferred salad.
This being said, let's see which are my best salad recipes (made a TOP)
1. Mediterranean Zucchini & Feta Salad. Detox and Slimming Properties
When it comes to health, Greek cuisine is one of the greatest picks. The zucchini and feta salad can be prepared even if you're on a diet! Mediterranean Zucchini & Feta salad is an easy way to use the first of the season's zucchini and can be served during summer or fall. Be sure to squeeze the grated zucchini very dry so that the salad will not be watery. Therefore, if you want to get slimmer, make sure you add this special Greek salad in your meal plan.
2. Chinese Chicken Salad. Asian Weight-Loss Style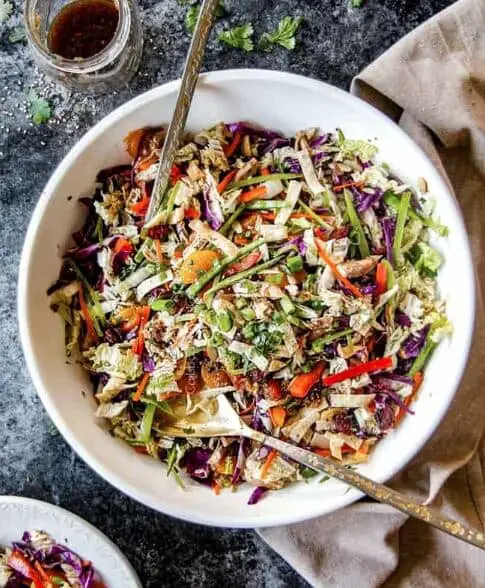 If you search for the tastiest salad of all, here it is. This Asian version with Chicken is the best option if you want a healthy, tasty, and full of flavor food. Moreover, it will help you get slimmer even if has meat in it. Chinese chicken salad is one of my favorites when I am following a weight-loss diet, especially during summer days. This recipe is also great for your health, having great vitamins and minerals. It can also be prepared for vegetarians by adding 1 tablespoon minced fresh ginger & replace chicken with tofu cubes sautéed to a golden brown in Chinese sesame oil.
3. Vegetarian Version for the Original Mediterranean Salad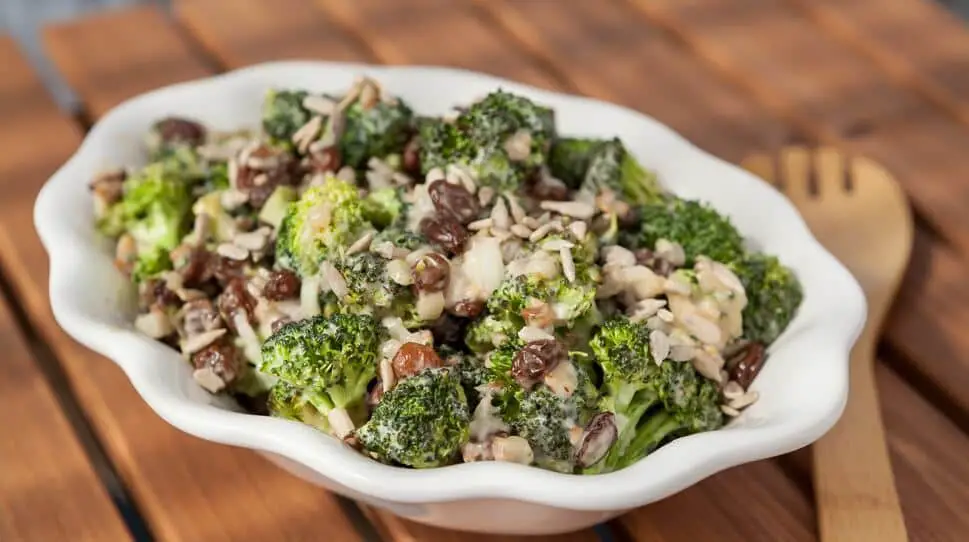 Mediterranean Original Salad is a vegetarian recipe with which you can continue your healthy lifestyle or weight-loss diet. This homemade best-ever broccoli salad is so good it will make even the biggest broccoli salad-snobs reconsider! Flavorful, simple, and delicious! What I love about this dish is its simplicity.
4. Fresh Summer Salad with Chicken Breast. The Weight-Loss Helper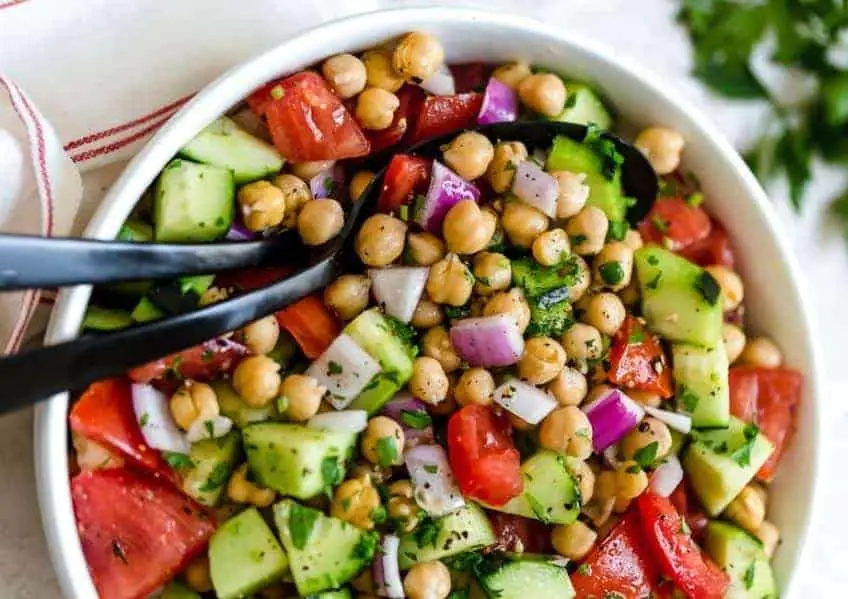 Belly fat is a problem? Summer is the best season to take care of it and make use of healthy salads, especially with fresh ingredients. The Fresh Summer Salad with Chicken Breast is a recipe that can be prepared quickly, has a great flavor, and contains the exact nutrients to burn that ugly belly fat.
5. Crazy Turkey Salad with Grapes & Mandarin
Turkey with fruit salad is one of the craziest experiences you'll ever taste. Trust me, you'll love it 100%. Moreover, it's a great idea to make it if you have leftovers from the Thanksgiving dinner. Why is it crazy? I balanced the tastes from turkey, grapes, mandarin orange segments, and water chestnuts to have a perfect salad, and the blending of ingredients' flavors make this dish one of a kind.
6. Caesar Salad – Vegetarian, Tasty & Perfect for Slimming Purposes
If you search a salad for a weight-loss diet or vegetarian, go for the most-known of all – Caesar Salad. I also included some tips to turn it into a vegan one. Caesar Salad is a tasty and delicious dish, and this recipe has the most balanced ingredients of all. This Caesar Salad can be eaten if you are on a diet, or you're hungry after 20:00 hrs. My recipe contains anchovy for a better taste, being revamped to the modern way of cooking. Some traditional Caesar salad recipes may call for raw egg, but not many people like that variation, therefore, I prepared it slightly different. Using uncooked eggs may cause certain types of food poisoning, so these recipes should be avoided.
Some thoughts
There are a lot of variations for these recipes, and it's not easy to choose which one is the best version. I revamp most of my recipes in a modern style of cooking, not because I want to change and make it my "original version", but a lot of them can have their ingredients balanced. It is true that most recipes have traditional and historical values, but I choose to change my cooking in a more modern style, not because I don't value the traditions, but I like my meals to be adapted to this century. How do you like? Traditional or Modern?
How to choose your salad?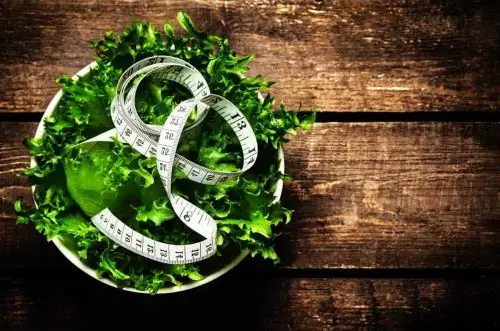 Some people think that choosing a salad is easy, well, I don't think so. Depending on everyone's taste, the salads must be to their and whole family's likings, but most of all need to be healthy. For me, choosing the best salad for a meal takes a lot of energy, and that is because I like to plan my vitamins and minerals intake and balance the taste of my main meal with the salad flavors. You can find great advice on how to choose your salad on Sage Advice Wellness (note that I agree 100% with the author).
Why salads are good for you?
Where to begin with the answer… Besides the fact eating a salad daily will greatly increase the vitamins and minerals intake, this type of food helps your body to detox and refresh.
As per dressings-sauces.org, eating just one salad a day provides even greater health benefits than previously thought, according to a study that examined the salad consumption of more than 17,000 adults.  The study, conducted by the UCLA School of Public Health, and published in the Journal of the American Dietetic Association (JADA),* found that those who eat salads and raw vegetables with salad dressing have considerably higher levels of vitamins C, E, and folic acid— all key nutrients in promoting a healthy immune system.

According to the study:

Eating a salad a day is directly correlated with higher nutrient levels.

Adding salad dressing to a salad increases the absorption of certain nutrients being consumed.

The fat in salad dressing helps absorb key nutrients such as lycopene and alpha- and beta-carotene.

People who eat salads, salad dressing, and raw vegetables are more likely to meet recommended intakes for vitamins C, E and folic acid.

High fruit and vegetable consumption has also been associated with lower rates of pre-menopausal bone loss in women.

Consumption of as little as one serving of salad or raw vegetables per day is significantly associated with the likelihood of meeting the recommended nutrient intakes of each of vitamins A, E, B6, and folic acid.
Wrap all up
If you'll eat salads every day it can be only a good thing. No matter what is the true purpose (health benefits, detox, weight loss, other) for preparing this kind of dish, it matters that salads offer the best vitamins, minerals, and benefits… especially when combined with poultry dishes or as ingredients.
I am Susan Dale, and I will be very happy to know your opinion about this 🙂
Look also at this video, isn't it something?