Christmas Meals. Beef & Pork Recipes You Can Try
A Holiday that you'll remember!
Christmas dishes are made with love by mothers, especially since around this holiday all family members gather and celebrate in the same place. Usually, Christmas recipes are traditional, passed down from mother to daughter (usually), but sometimes men are the ones who take over the preparation and cooking of the meat. Some of us want to modernize the traditional recipes, to add more flavor, and put our "mark" on the Christmas meals.
---
Content:
---
Why Christmas Meals are such a BIG Deal?
Christmas is a "big deal" because it is an all-inclusive holiday, usually with all of the family members. You have the option to celebrate or sit it out, but everyone gets a seat at the table. But this isn't the only thing why Christmas Dinner is a big deal… it is one of the biggest religious holidays, and this matters the most if you're a faithful person. Like Thanksgiving dinner, the table will be filled with a lot of food, but as a difference, Christmas meals have pork instead of poultry, and there are lots of presents given to each other before dinner. So, is the Christmas dinner a BIG deal? Yes, sir!
If you think I'm right about the Christmas dinner, let's see what recipes can be followed for a modern Christmas meal:
There is no Christmas without the traditional Pork Tenderloin with Rosemary
Pork Tenderloin with Rosemary is easy to prepare and has a lot of flavor due to the rosemary and garlic. It has simple ingredients, yet very tasty! It can be included very easily in your Christmas meal plan, especially because it is a traditional recipe for this holiday.
Pork Chops with Apple and Cinnamon – another traditional recipe for Christmas
Pork Chops with Apple and Cinnamon is delicious, godly I might say, due to the mixed flavors between meat and fruits. It is one of my favorites recipes due to its combined tastes and can be served at Christmas dinner to show your cooking skills to the entire family and friends. Simply delicious!
Pork Chops with Orange Glaze – a modern recipe for Christmas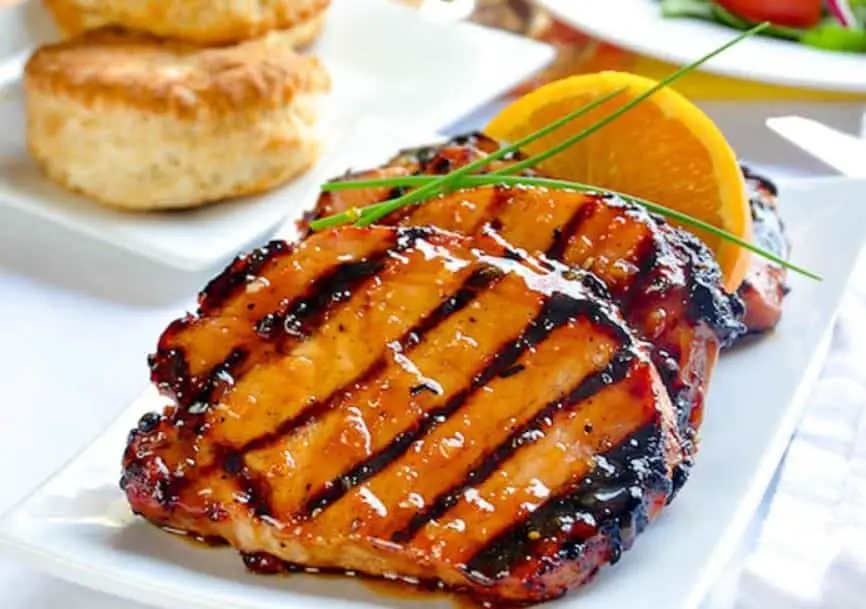 Pork chops with orange glaze is a great way to serve your guests for any special occasion, including Christmas. Not very hard to prepare, the orange-glazed pork chops is a dish you need to cook at least once a year, and X-mass is the perfect holiday, the time of the year when all your family members are in one place. This modern recipe with pork can be the best choice as the main dish.
Barbeque Pork Ribs – taking the Christmas meals to the next level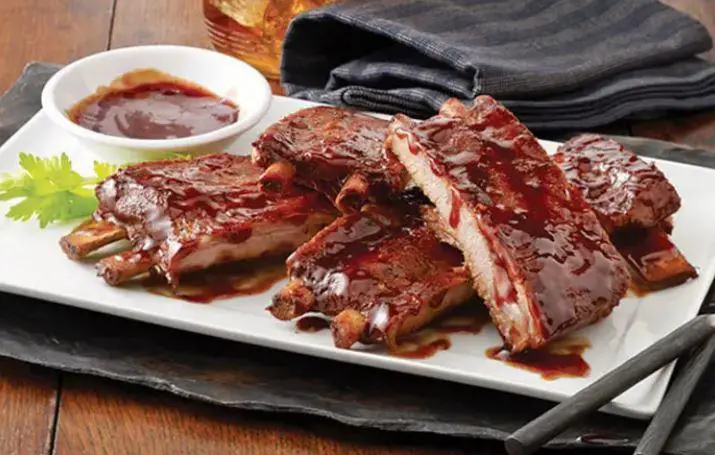 Another great dish to cook for Christmas is BBQ pork. But if the barbeque pork has ribs as the main ingredient, and adding some spicy sauce, the tastiness will be complete. Bbq Ribs with Spicy Sauce is a great alternative to the usual pork recipes. The first time I tried this recipe I used a barbecue sauce bought from my local store, but something was missing. Barbecue special sauces are good, but can not match sauces made at home. That's why in this recipe I preferred to prepare my own, one that makes normal barbeque ribs a divine dish.
Pork Tenderloin with Teriyaki Sauce – not a usual Christmas meal, but veeeery tasty!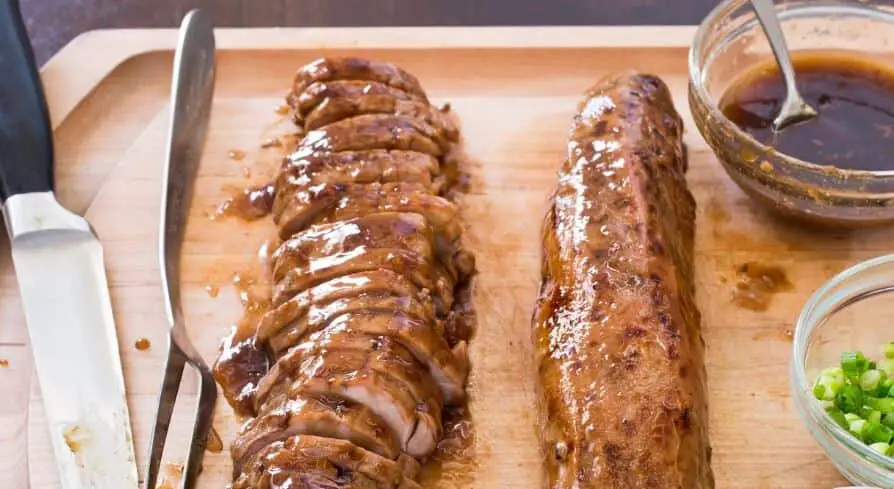 Take your Christmas meals to the next level by adding some Japanese magic. The pork Tenderloin mixed with Teriyaki Sauce would make the best out of this holiday, a true V2.0 Christmas dish. The modern way of cooking doesn't have limitations, not even for Christmas! For me, pork tenderloin with teriyaki or soy sauce is one of my favorites. If you didn't try this Japanese dish, I strongly recommend you to "taste the heaven"! With only a few ingredients that can be found in any kitchen, you can make this awesome dish without going to the store. You only need garlic, soy sauce, water-packed brown sugar, lemon juice, vegetable oil, ground pepper, pork tenderloin (1 whole), and cooking spray. Moreover, in the recipe I've prepared, the Teriyaki sauce is homemade!
I want to add some Beef recipes for those of you who want a "beefy" Christmas
A modern Christmas is celebrated with open-minded cooks and mixed recipes (traditional and modern). If you try to change something this year, beef recipes can be added to your Christmas meal plan, just to "spice it up" a bit. Moreover, I know a lot of persons who prefer beef over pork, or even chicken. Therefore, it is a great idea to add only beef recipes or along with pork ones, even for Christmas.
Beef Steak with tomato and mushroom sauce – for families with many members!
Some nutritionists say that lean beef steak is good for weight-loss diets due to high protein and almost the same saturated fat amount as a chicken breast. And as Christmas meals are loaded with a lot of calories, beef can be used instead of pork. This special recipe for beef steak with tomato and mushroom sauce is one of the tastiest I have. The flavor added by the sauce is great in many ways, especially when it comes in combination with beef!
Broiled Beef Sirloin Steak, Apple Chutney & Mustard Dressing – for Modern Christmas v5.0!
Broiled beef sirloin, apple chutney & mustard dressing is one of the best recipes with beef, special sauce, and a great flavor. Trust me, your family will be delighted about its flavor, and this Christmas will be deeeliciousss! Spicy mustard dressing and sweet-and-sour apple chutney make a tangy combination to delight your taste buds. By adding the broiled beef sirloin, you will have a complete meal in less than 50 minutes.
Orange-Glazed Beef Flank Steak with Crispy Vegetables – Fruity-meat Christmas
Do you like oranges? Well, you cannot have a holiday like Christmas with fruits only… but you can have a great hybrid meal. By hybrid, I mean you can use an orange glaze for your beef steak, resulting in this recipe. The recipe is pretty intuitive and has steps that will guide you through all the preparation process, therefore, show your cooking skills to family and friends, especially during the Christmas holiday.
Marinated Greek Beef Flank Steak with Yogurt Sauce – Elen-
style
holiday
Marinated Greek Beef Flank Steak with Yogurt Sauce is one of the tastiest recipes within Mediterranean cuisine. Take your Christmas dinner to the next level with this Elen-style meal. It has that Mediterranean taste with a tangy flavor, one that cannot be forgotten easily, especially when it is cooked by a cook like you!
Beef Pot Roast New England – a Britan Christmas dinner
Is your family with many members? Or do you have many guests invited for Christmas dinner? The Beef Pot Roast New England is what you need to feed the hungry mouths, and I'm serious! It has it all: meat, veggies, and can be prepared in large quantities.
Hawaiian Marinated Beef Steak – Want to have BBQ at Christmas? Here it is!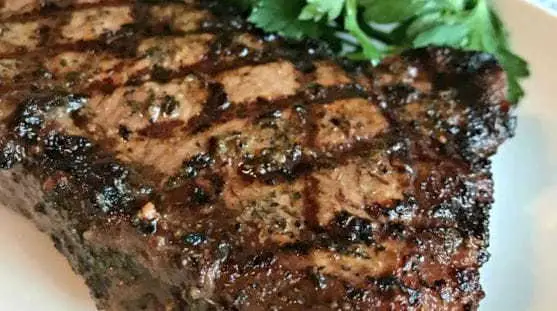 I agree it is unusual to have a barbeque when serving the Christmas dinner, but who cares? If you like BBQ, you'll eat barbeque! The Hawaiian Marinated Beef Steak is, by far, one of the best BBQs I can think of. Flank or steak tips, great marinade, and a grill. What more can someone want?
Can I cook the Christmas dinner with Chicken meat?
The short answer is YES! There is a "but" though… Poultry is used very often in every day's lunch or dinner and preparing Chicken based meals… isn't that too much?
---