Italian Cuisine: History, Shapes, Recipes and More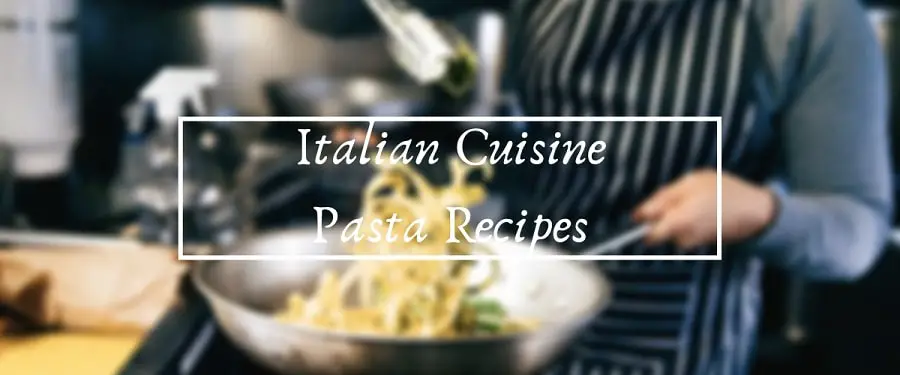 One of the most known international cuisines is definitely Italian cuisine. Everybody knows and loves their famous pasta and pizza. Every country adapted these two types of foods to their food culture so if you taste pasta or pizza worldwide, you will notice the difference from the original. Moreover, Italian cuisine offers a wide variety of pasta shapes and tastes. Some of them are fresh, while others (most commercial ones) are dried.
---
What you'll learn:
---
Where It Came From and How It Got Here?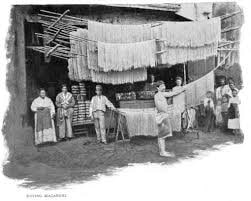 If somebody asks me who invented pasta, I will respond that pasta definitely comes from Italy. But the legend says that pasta is a descendant of the Asian noodles that were brought to Italy from China by famous Venetian explorer Marco Polo during the 13th century, meaning that pasta is originally from China. Shocked, right? Well, this is a small history… but back to the roots of Italy's history, pasta was present before the 13th century. My personal opinion regarding this, I think Italy have had pasta long before the 13th century, but the multitude of shapes was inspired by China's noodles. Pasta has a blurry history but now is more used in Italian cuisine dishes than Chinese food.
Why Does Pasta Come in So Many Shapes?
Pasta is one of the most popular dishes around the world because it's very easy to make, inexpensive, and you can adapt the recipe to your preference. From the beginning days of pasta until now, many different types have emerged, and it can be very tricky to identify one from the other.
There are so many pasta shapes, each with its purpose. Long, short, those that can be stuffed, pasta for soups – the uses for pasta are unlimited! There are some shapes and sizes that are better suited for holding sauces in their ridges, while others are better for baked dishes.
You can also check the Wiki list of pasta shapes if you want to know them all. The most popular pasta shapes are Penne & Spaghetti, but nowadays, Fettuccine and Linguine are adopted more and more in Italian restaurants.
"You can buy good pasta but when you cook it yourself it has another feeling."

– Agnes Varda
How to Eat Pasta and Lose Weight?
It is important for us to eat as healthy as we can and for that, I recommend opting for tomato-based sauces with vegetables. There are a lot of vegetables that you can choose from: tomatoes, broccoli, squash, carrots, or chopped asparagus (especially tasty when roasted) and season with basil, oregano, or an Italian seasoning mix.
It doesn't matter if you eat penne, spaghetti, spirals, lasagna, the main ingredients for them are the same — water and semolina flour. The problem isn't the pasta; it's your preference of toppings and the quantity that you consume may contribute to weight gain. For example, Italian people eat a small amount of pasta with simple sauces (mostly red), but in America, the serving is bigger and sauces are more complex and meat-based. So, to get slimmer with pasta, follow Italian cuisine sauces more than American ones.
Make Pasta al-dente, professionally – Recommended by any Italian Cuisine lover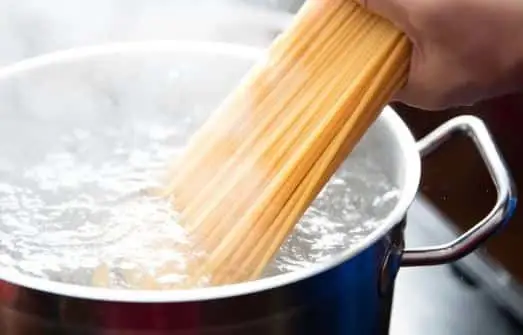 Cooking the pasta is almost easy, but al-dente pasta professionally made is not (you need to try 3-4 times before making it right). I recommend the Italian style: al-dente, not too mushy yet not too chewy. This will give a great flavor to your pasta, and moreover, eat like an Italian person.
Easy to make, easier to eat, and losing weight with Italian Cuisine's Help
I love cooking pasta, but in the same time I want to lose some weight. If you have the same interest as me, I truly recommend these following recipes:
When it comes to Spaghetti Pasta, Italian cuisine has over 1000 recipes for vegetarian persons. The Vegetarian spicy Spaghetti is a recipe without any kind of meat, not even fish (though you can add for more flavor). It is a simple vegetarian dish with great flavor due to its herbal seasonings like a rocket, zucchini, and due to its spicy ingredient (chili). My husband likes spicy food, but I like healthy meals, therefore, I combined my taste with his and resulted in this dish. The Vegetarian Spicy Spaghetti is healthy, great for weight-loss diets, and can be transformed easily into a vegan dish. No matter if you have searched for vegetarian pasta or not, you can trust me when I say this type of spaghetti is great and full of flavor. You can add extra flavor by adding onion, more chili, mushrooms, basil, and other herbs, or stir through a few tablespoons of pesto, tuna, or anchovy. To complete the dish, serve with your favorite salad or vegetables. Include some meat (if you are not vegetarian), nuts, tofu, eggs, or legumes with the side dish to increase the protein and iron content.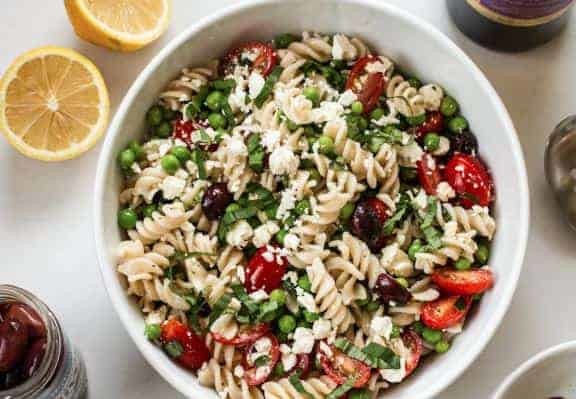 Pasta Salad is great for weight-loss diets if eaten responsibly. If you have one 7day-diet, include this pasta salad on day six or seven at dinner. It is tasty, includes healthy ingredients, and can be eaten for slimming purposes, but responsibly. My recipe contains Mayonnaise, but for a greater result regarding the weight-loss program, skip this ingredient. It can be prepared quickly, can be frozen or refrigerated for later use, and it is very tasty due to corn and peas flavor notes. Dressed simply with fresh lemon juice and Mayonnaise, this tasty, colorful pasta salad makes a delicious light lunch or side dish, especially during summer. You can also add grilled chicken, chunks of roasted turkey, shrimp scampi without wine, or grilled tofu, if you're not on a weight-loss diet.
Simple Fettuccine Pasta with Lemon and Parsley Recipe? As usual, the simplest recipes are Italian, and if we take into account their flavor … mmmm!! Fettuccine is thick pasta in appearance and volume, with a strong flavor, unlike spaghetti. However, you can use what kind of pasta you want, but I recommend Fettuccine in this recipe.
For a recipe like this, it takes only a few ingredients and very little time – exactly as Italian people does it. In this simple recipe, you will need pasta, butter, lemon, milk or cream, and fresh parsley. How simple is that?  You do not have to be a cook/chef to make this recipe, but you will be amazed at the taste of this dish. Trust me, you'll want a second plate!
Conclusion
Even if the history of pasta is blury, and we cannot know for sure if Italians or Chinese people invented them, preparing pasta dishes is mostly an Italian cuisine thing (more than 80% of recipes follow Italian Cuisine guidelines).
Italian cuisine has simple, yet very tasty dishes compared with American pasta preps. The servings are smaller than any other cuisine, making it perfect for slimming purposes if the recipe is kept as simple as it can be.
When cooking, prepare the pasta al-dente (not too mushy yet not too chewy) to get the best flavors and, why not, design of the dish.