The Best Recipes with Poultry Meat. Yummy!
Poultry meat is preferred especially when you are on a diet or you just want to have a great lunch or dinner with few calories. I thought to help you select some recipes with poultry because there are a lot over the internet, but not all are so tasty.
---
What you'll find in this article…
---
Why choosing poultry meat instead of other types? What are the health benefits?
Before I write about the poultry recipes, it is best to know why choosing this type of meat instead of others. Poultry meat is a great source of quality protein and other nutrients that are necessary for proper body functioning, being recommended for consumption by all age groups. It is also a good source of some vitamins and compared to red meat (except for pork meat), it contains more calcium, magnesium, phosphorus, and sodium. Look at this table below:
Moreover, poultry meat (especially turkey) is used in almost any weight loss diet, offers great health benefits, and is also low in calories. Moreover, a study made by ChickenCheckIn for chicken meat resulted in a lot of health benefits, including:
Chicken Contains Nutrients Linked with Mood.
Chicken Provides Vitamins and Minerals Involved in Brain Function.
Chicken Builds Muscle.
Chicken Strengthens Bones.
Chicken Promotes Heart Health.
Chicken Aids in Weight Loss.
Eating Chicken will help you Lose Weight!
Everyone is talking about it, most agrees with the fact poultry meat is linked somehow with weight loss, and some are disagreeing. In my opinion, poultry meat does help you get slimmer, especially when eating with moderation and linked with home or outdoor exercises.
The US National Library of Medicine (National Institutes of Health) has a study reference and linked poultry meat with weight loss. Look what they have written:
"An analysis of 15 randomized controlled studies, with a follow-up ranging from 1 week to 1 year, comparing the effects of low- to high-protein diets on body weight, showed a statistically significant difference in weight loss between the two groups in the majority of cases, in favor to the higher protein intake. Only very few small-scale studies provide contradicting results, probably due to the different compliance of the enrolled subjects. There is evidence that in the short term (i.e. up to 6 months), weight loss increased in hypocaloric, high-protein diets if compared with hypocaloric diets with low protein content. The possible mechanisms responsible for this effect include increased satiety, followed by a lower calorie intake during subsequent meals and decreased carbohydrate consumption, within dietary regimens containing a higher proportion of protein. It was also hypothesized that these mechanisms could in some way be synergistic. In addition to their satiety producing effect, yielding a subsequent reduction in energy intake, proteins are also responsible for higher thermogenesis (by increasing protein synthesis and adenosine triphosphate expense linked to peptide bond formation, as well as urea production and gluconeogenesis).

The intake of one serving of protein in substitution of the same amount of carbohydrates decreases the overall glycemic load of the meal." – US National Institutes of Health
Therefore, I do think it might help you with any diet containing meat.
How to select poultry meat when shopping
There are some tips to follow when buying poultry meat. Here there are:
Check the "best by/expiration" date. Far into the future is best.
The meat needs to have a pinkish hue.
Choose poultry flesh that's firm and springy.
Fresh chicken does not have any odor. If it does, that indicates the fact its expiration date is approaching or passed!
In cooking, the recipe has its part if a meal is tasty or not, but not entirely! The ingredients used will have a big impact on the overall "tastiness". Choose every time fresh ingredients and the meal will be super, trust me.
Best Recipes with Poultry Meat
After I have written some facts about poultry, let's see what are the best recipes for this type of meat: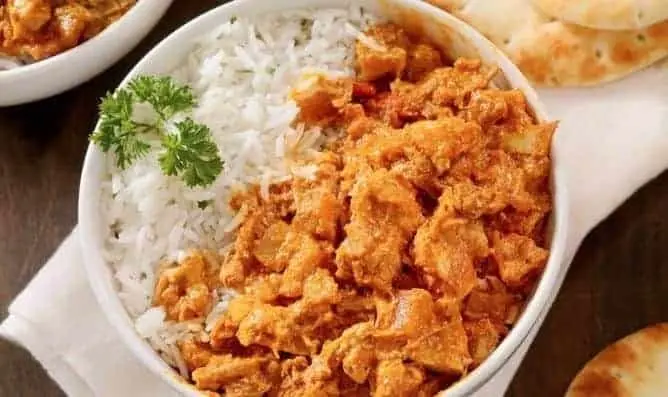 Are you in search of incredible? The curry Chicken and Rice can be what you searched for, being tasty, great for weight-loss, and cheap to prepare. There are a lot of recipe variations for Curry Chicken with rice, and there are more if you search without rice keyword. I wanted to adapt this recipe to a weight-loss diet and have the best benefits along with a great taste.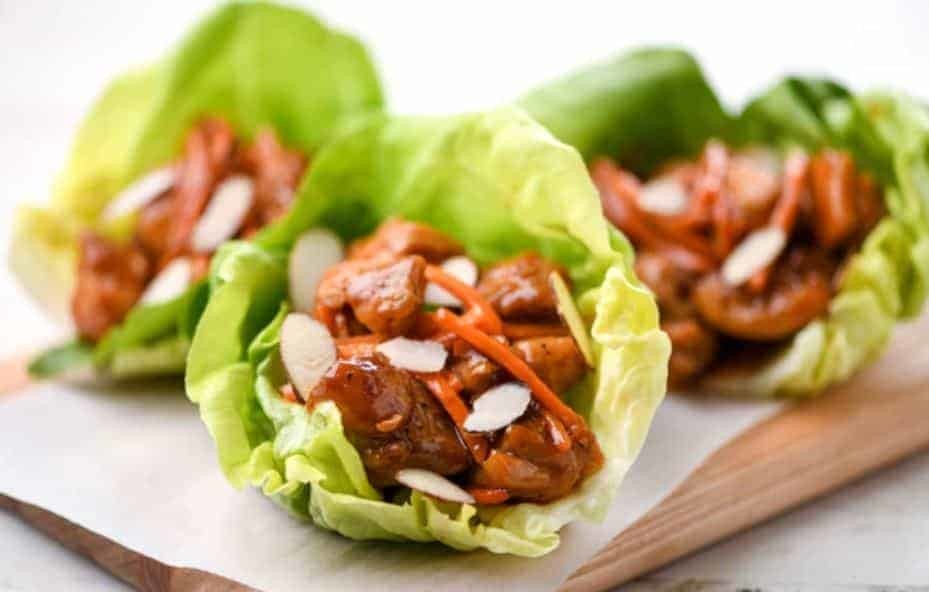 The Lettuce & Teriyaki Chicken prepared in Japanese style is one of the tastiest meals for slimming purposes. The ingredients are simple, yet not a few… It isn't a cheap recipe, but it well worth your time and money. Just make sure you'll buy super large lettuce leaves, and if you want (I didn't add in it) to buy hot chili sauce, sweet chili sauce, or natural yogurt because it goes along great with Lettuce & Teriyaki Chicken.
This dish is for you if you want another kind of flavor than you are accustomed to. The baked chicken with potatoes casserole is also great to lose belly fat if eaten with moderation. When it comes to rethinking recipes, I love to play with the ingredients I have and make the most of them. This Creamzzy Chicken Casserole is one of my favorites due to low-fat content and because it is creamy and cheezy at the same time.
Are you searching for chicken crispy or wings, KFC-Like? I offer a better, tasty, and healthier recipe than that. The Coconut Chicken Tenderloins has it all! There's no better way to say this: this recipe was invented by just gathering the ingredients from my kitchen before go shopping. I've had some coconut powder, 3 eggs, 8 chicken tenderloins, panko crumbs, and garlic powder. Yummy!
Turkey with fruit salad is one of the craziest experiences you'll ever taste. Trust me, you'll love it 100%. Moreover, it's a great idea to make it if you have leftovers from the Thanksgiving dinner. Why is it crazy? I balanced the tastes from turkey, grapes, mandarin orange segments, and water chestnuts to have a perfect salad, and the blending of ingredients' flavors make this dish one of a kind. I'm sure you'll love it 100%!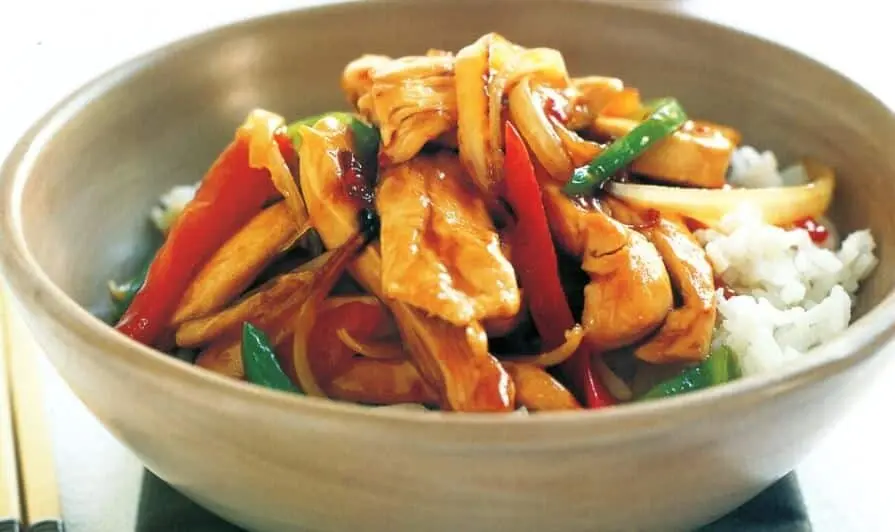 Teriyaki Chicken breast with Couscous is the best idea if you want to change your national cuisine to another. This awesome recipe is one of the best I ever prepared. This teriyaki chicken with couscous is one of the best meals I've ever had. And not because I love Chinese and Japanese cuisine, but the flavor from the teriyaki sauce is so awesome I want to eat it simply on bread (joking). Anyway, you get the idea about the secret Japanese sauce, right? I hope I got your attention now, and I must say to try this recipe at least once and you'll become a fan like me. Besides the couscous side dish, I also add one bag of frozen broccoli, carrots, and water chestnuts to add more different nutrients to the dish. Regarding the chicken meat, I used skinless, boneless chicken breast halves, but you can use whatever you like.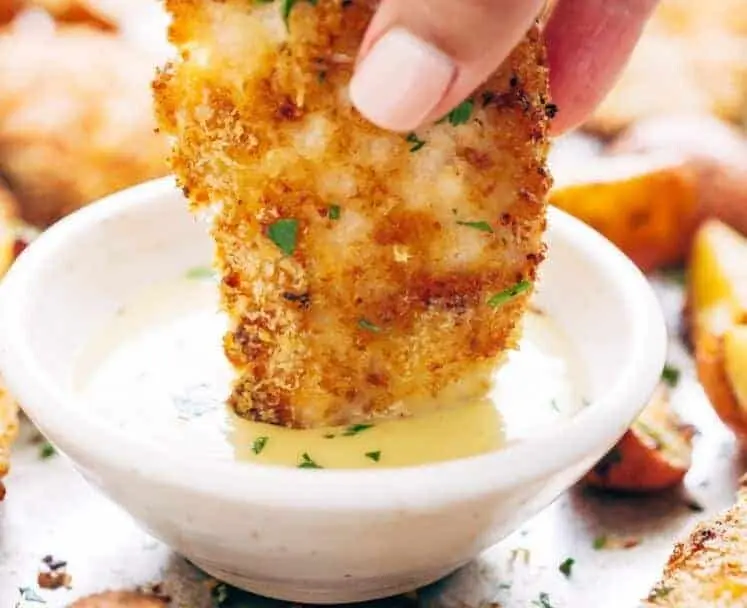 The chicken breast with ranch dressing, or simply called Ranch Chicken, can be made easily with few ingredients. The taste is one of a kind and is also cheap to do it.
Chicken Breasts with Orange Glaze is great for weight loss purposes, as well for a tasty lunch or dinner idea. You can also use any other poultry meat. It is one of my favorite recipes, and if you didn't eat it at least once, not even a small slice, trust me – you'll want again and again. The Chicken Breasts with Orange Glaze is a Medium Skill recipe, but if you take step by step as instructed bellow, I am sure you'll cook it like a PRO.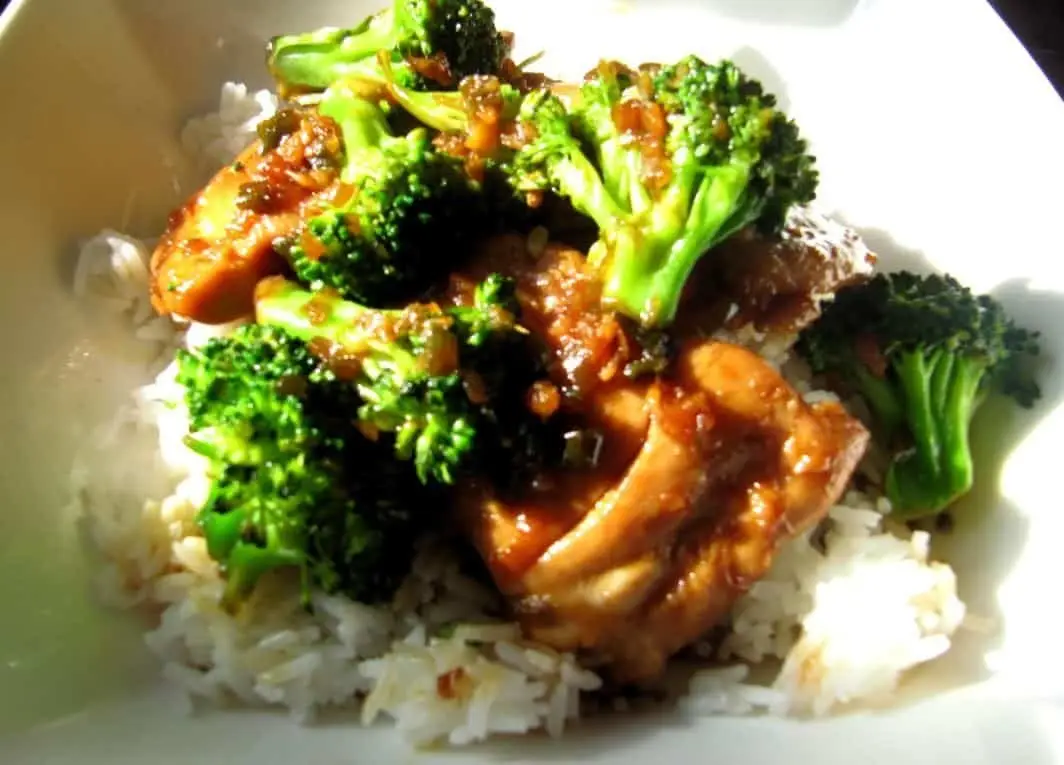 Oriental Chicken with Broccoli & Soy Sauce is a very tasty recipe, with an oriental flavor and a lot of savors. This recipe is easy to make, quick, and gives a relaxing mood. Have you ever tasted oriental dishes? Known for their relaxing properties, these specialties are among the most recommended if you have had a stressful day. The Oriental Chicken with Broccoli & Soy Sauce is one of the best candidates for this particular reason!
Chicken Breast with Peaches, Butter & Basil is a dish for open-minded persons who want to try something different every day. The recipe is suited for the summer dinner, combining light meat from the chicken breast with the flavor of peaches, butter, and basil. If it's summer and you want something cooked but keep the freshness of the season, you'll like a lot this type of meal.
Wrapping Up
These are my favorite recipes with poultry, but I have a lot more on my cookbook. I hope you'll enjoy my style of cooking and leave a good rate for each recipe, if not, I'd like to know your feedback.